Important Dates
Oct. 1: FAFSA opens for the following school year
October: FAFSA Completion Month
November: College Application Month
Dec 1: Merit-based scholarship deadlines at most colleges
Jan. 15: Bowling Green State University's FAFSA priority deadline (need-based aid)
Feb. 1: University of Toledo's FAFSA priority deadline (need-based aid)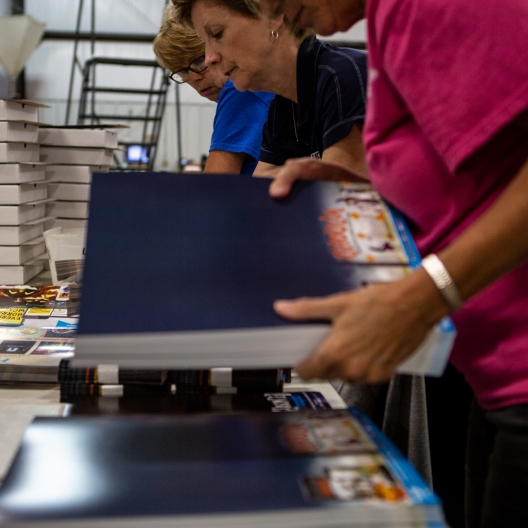 What can we do to help you?
We know that some of you have been doing this for 10-20 years; others are newer. There are no bad questions or requests. You also are the experts here. If you see something that should be improved on our website, just let us know.
Are you looking for a college specialist to meet with students or speak at your school?
Reach out to us. We are happy to help connect you with someone who is right for whatever college topics you are looking to cover. Our regional colleges are all glad to help, without pushing their college. 
Would you like college tours for your students?
Most colleges are glad to give tours. Let us know if we can help. (Reach out to us and we will try to help you set it up.) 
How does a student apply to college?
Go to the Common App website. Many schools, including all Ohio public four-year colleges, use the Common App. Check to see if the school your student is interested in uses it. If the school is not listed, they should visit the college of their choice's website. The application will be in their admission section. The Common App is one application that you can use to apply to a number of schools at the same time.
Find out more: https://www.commonapp.org
How does a student apply for financial aid?
They need to fill out the Free Application for Federal Student Aid (FAFSA). All federal and state grants, along with much college aid and scholarships, require the FAFSA to be completed. The FAFSA calculates a student's Expected Family Contribution (EFC), which is used by colleges to determine how much aid they distribute.
Start your FASFA: https://studentaid.gov/h/apply-for-aid/fafsa
The University of Toledo's FAFSA code: 003131
Bowling Green State University's FAFSA code: 003018
Owens Community College's FAFSA code: 005753
Lourdes University's FAFSA code: 003069
Northwest State Community College's FAFSA code: 008677
Mercy College of Ohio's FAFSA Code: 002772
EFC stands for Expected Family Contribution. When your student completes the FAFSA, it generates an EFC. Colleges use the EFC to determine how much aid they should give along with a rough estimate as to how much the student/family will need to pay per year. Actual numbers may vary. For the best results, contact the desired college's financial aid office.