Thinking about upskilling or finding a new job?
It's a good time to change. Better yet, you could get help paying for it. Do you want better pay, or would you like to do something you enjoy more? Now is the time to make your move.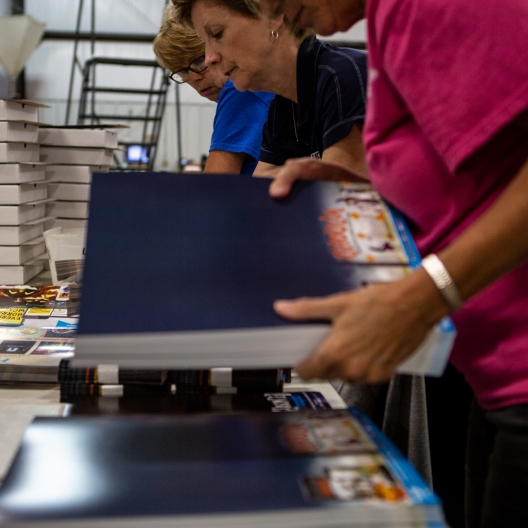 Thinking about going to college?
Whether you are looking to upskill for your current job or change career paths entirely, it's never too late to pursue a certificate or degree. Federal and other forms of financial aid are available to help pay for you to go to school or get that needed training. Check out our colleges and Career Tech pages for more info about the wide variety of certificates and degrees you can pursue. Most forms of financial do not carry an age limit.
How do I apply to college?
Visit the college of your choice's website; the application will be in the admission section. You'll find a great selection of courses and certificates offered at local community and four-year colleges. Many schools, including all Ohio public four-year colleges, use the Common App. The Common App is one application that you can use to apply to a number of schools at the same time.
Start filling out the Common App now!
How will I pay for college?
There are many forms of financial aid out there to help you pay for college. To qualify, you must complete the Free Application for Federal Student Aid (FAFSA). All colleges use it, as do the U.S. government and the state of Ohio. The FAFSA is the basis for almost all available grants, aid and scholarships. So fill it out! The FAFSA will show you your Expected Family Contribution (EFC), which is used by colleges to determine how much aid they should give you. Financial aid can be used at four-year colleges and many two-year programs too!
Every college website will let you know what their college will cost (cost of attendance), like these:
Bowling Green State University
Visit the college of your choice to learn more about their costs and what aid might be available. There's usually more than you think. The college's financial aid office can walk you through all the aid options and help you find scholarships specific to that college and you.
Financial Aid is NOT Age Dependent
The FAFSA is free to fill out. Completing the FAFSA does not commit you to anything, so fill it out to see what kind of aid may be available for you! You will never be committed to any costs or classes unless you actively agree to them. 
Use a career search tool to find a career that fits your goals and your life.
If you've selected a career, but you're not sure what kind of training you need, look here. 
Want to Learn More About Federal Aid for Adult Learners?