The FAFSA is Essential
The FAFSA is the most important form to fill out. This is your key to financing college or career technical school. The FAFSA must be completed for all financial aid: grants, scholarships, work-study programs and more.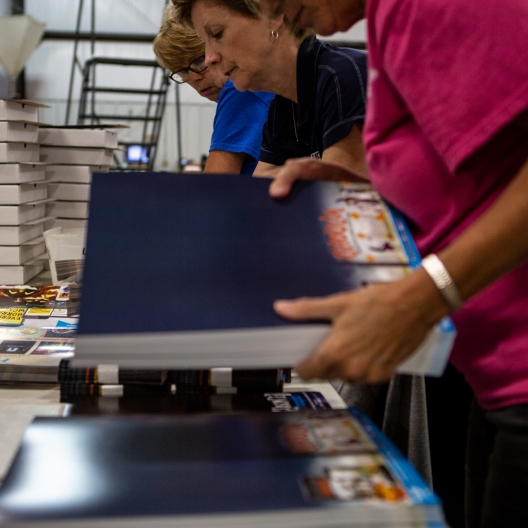 Learn more about the Federal Pell Grant!
What is the FAFSA and why is it important?
The FAFSA is the Free Application For Federal Student Aid. It is required to receive grants and scholarships for 99 percent of all colleges. Filling it out may unlock aid you didn't know was available. The earlier you fill it out, the better, which means more money! 
Families with household income of less than $50,000 are typically eligible for Pell Grants. Filling out the FAFSA may qualify you for state and federal grants too! Grants are funds that do not need to be paid back.
The FAFSA opens Oct. 1 every year for the following academic school year. Deadlines depend on the college but typically fall in January or February. See more key dates here.
The FAFSA can be used for career technical schools as well.

Why should I fill out the FAFSA?
The FAFSA is an application that allows you to apply for federal financial aid. It is required to be filled out in order to receive grants and many scholarships.
Am I eligible to receive financial aid?
To be eligible for federal financial aid, you must meet the following requirements:
Be a U.S. citizen, permanent resident or eligible noncitizen

Have or be on track for your high school diploma

Be accepted or enrolled at an approved institution

Be registered with Selective Service, if you're a male student

Maintain good academic progress in college or grad school
When should I apply?
You should apply as close to Oct. 1 as possible. This is when enrollment opens. We certainly think it should be done before the Thanksgiving and Christmas holidays.
Do I need to submit the FAFSA each year?
Yes. You will need to submit the FAFSA every year to remain eligible for federal student aid. After filling it out the first time, you can submit a renewal FAFSA in the following years.
Should I submit the FAFSA even if I'm going to a trade school?
Yes! There are lots of career tech programs that qualify for grant funding and scholarships: community colleges, specialty schools and institutes. Check out our Career Tech page.
Should I submit the FAFSA even if I don't think I'll qualify for financial aid?
Yes, fill out the FAFSA regardless of your household income or financial circumstances. There's no income cutoff for financial aid. Plus, many schools rely on the FAFSA to award scholarships.
What do I need to complete the FAFSA?
Here is what you need to fill out the FAFSA:
Social Security Number

Federal income tax return

Any W-2

Any other records of money earned

FSA ID
What If I Need Help Completing the FAFSA?
The financial aid office at the college you want to attend is happy to help you with any questions/problems you have completing the FAFSA. You can also ask for help from your high school counselor or reach out to Toledo Tomorrow. Although the FAFSA does take some time to complete, you can receive a significant amount of money from filling it out. So ask for help if you need it and get the form completed.
What is a FSA ID?
The FSA ID is a username and password combination you use to log in to U.S. Department of Education (ED) online systems. You'll use your FSA ID every year you fill out a FAFSA form and for the lifetime of your federal student loans. Get Your FAFSA ID
See below for common FAFSA mistakes and how to avoid them!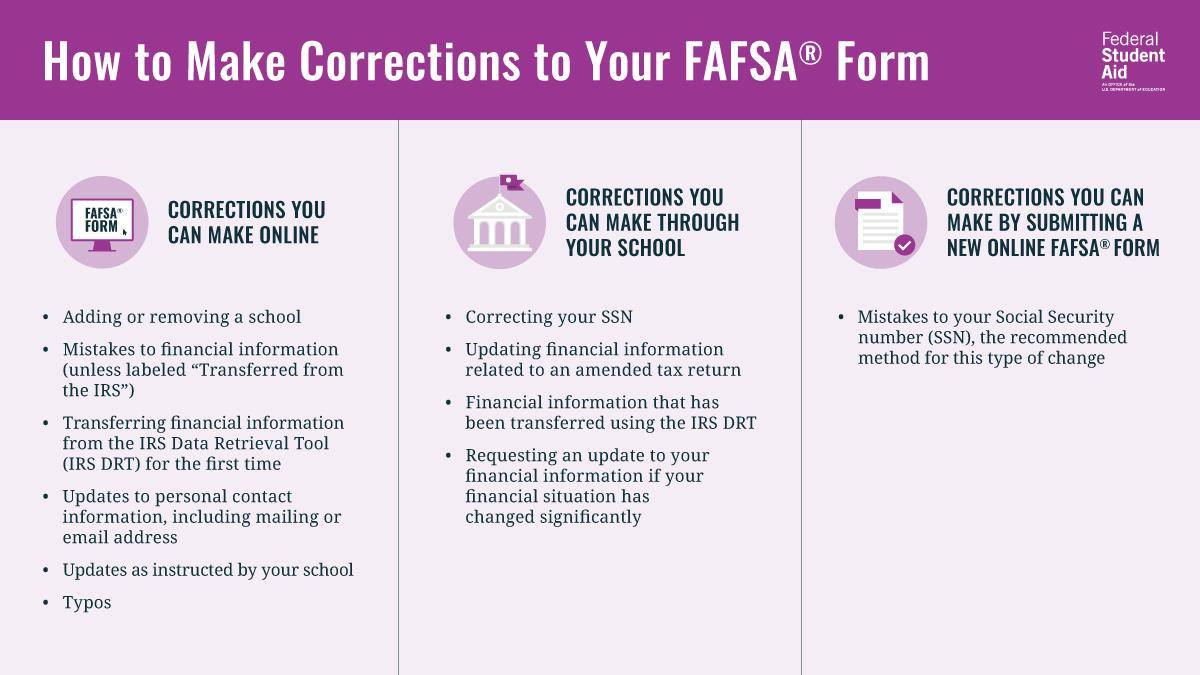 Expected Family Contribution
The Expected Family Contribution (EFC) is the amount your family will be expected to pay for your student to attend one year of college. Your EFC is generated after you complete the FAFSA. It is a general amount of money that the federal government expects your family to contribute to the cost of attending college based on the financial situation that you input into the FAFSA.
Colleges and career technical schools will use your EFC to figure out your financial need.
You should not typically expect to pay more for college than your EFC. Families sometimes find that they end up paying less than their EFC for their student's education.
Here is an example of the EFC in action:
A school's cost of attendance (COA) is $12,000, and your EFC is $4,000.

This means that your financial need at this particular school is $8,000.

The cost that you pay can be extremely affordable with the help of a Pell Grant (up to $6,895), scholarships, colleges grants and loans.

Financial aid counselors will work with you to meet your financial aid through grants, scholarships and loans so that you can attend college.
You can figure out your EFC in two ways:
You can fill out the FAFSA to figure out your exact EFC, or you can fill out an EFC calculator to figure out your rough EFC.